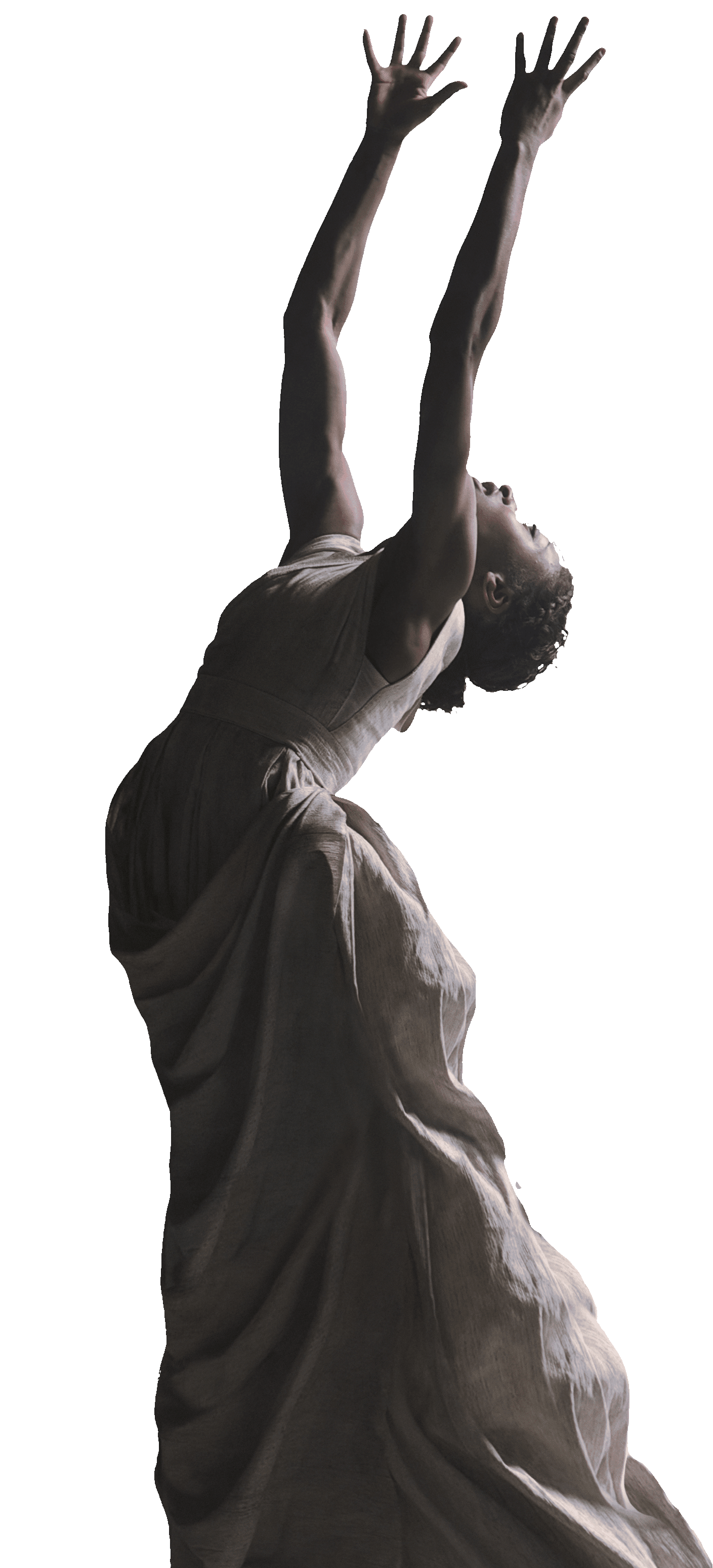 This year, the festival adopts the pretty name Danse en l'île a nod to the BFM, the city of Geneva's emblematic building where the shows will take place.
From 19 to 21 May 19 to 21, the festival is the emissary of youth and is more than ever committed to cultural diversity, gathering and transmission. For this 3rd edition, the festival welcomes five junior companies that will perform during two evenings of shows with varied choreographic repertoires. On stage, 60 dancers with communicative enthusiasm and certain talent!
As in previous editions, Masterclasses with the directors and professors of the invited companies will be open to students from dance schools in the region and to professionals.
We invite you to take advantage of this unique and unifying moment that we hope will be inspiring, enchanting and joyful.
ENGLISH
NATIONAL
BALLET
SCHOOL
JUAN EYMAR | MAURO DE CANDIA
The English National Ballet School presents the future of ballet with a mixed programme, two contrasting new works showcasing the versatility and talent of the dancers of the Professional Trainee Programme. They perform a dramatic dance-theatre work by Mauro de Candia and a classical piece choreographed by Juan Eymar.
The young performers of the Ballet Preljocaj Junior perform Noces, created in 1989 by Angelin Preljocaj on the famous score by Stravinsky. An uncompromising ballet, for five couples and rag dolls, immersed in the aesthetics of the Balkans. With strength, momentum, jumps or falls, the choreographer makes these Weddings a ritual with a strong emotional charge. A new challenge for Ballet Preljocaj Junior.
(LA) HORDE | CELINE SIGNORET
With the (LA)Horde collective, representative of this new generation of transdisciplinary and connected, post-internet choreographic artists, the dancers of the Young Ballet CNSMD Lyon question the political significance of dance via the choreographic forms of popular uprising.
AKRAM KHAN | SITA OSTHEIMER
A physically ambitious dance of striking originality. Verve's exceptional dancers bring Akram Khan's Vertical Road – an award-winning work by one of the world's most celebrated choreographers – to a daring piece by Sita Ostheimer. Fourteen dancers. Two distinct and exhilarating works. Find out where dance is today and where it could go tomorrow.
KRISTIAN LEVER | BLENARD AZIZAJ
Through two powerful contemporary choreographic pieces, the young dancers of the Area Jeune Ballet evoke the themes of Solidarity, Freedom, Frontiers and the Future of young people in society. From the intimacy of a love duo to the ardor of a group of young people burning with a deep desire to live, they tell of a youth in search of landmarks.
Coulouvrenière 19 | Geneva
17:30 – 19:00 Classic Masterclass with Julio Arozarena Former Ballet Master of the Béjart Ballet Lausanne. Director of the Julio Arozarena Company.
1O:OO – 11:3O Classic Masterclass with Ibrahim Onal Teacher at the English National Ballet School.
11:45 – 13:15 Preljocaj directory workshop with Guillaume Siard Pedagogical director of Ballet Preljocaj Junior.
14:00 – 15:30 CNSMD Lyon directory workshop with Benoit Causse Professor and pedagogical coordinator in the Dance Department of CNSMD Lyon.
15:45 – 17:00 Gaga Class with Matteo Marfoglia Director of the Verve company. Certified Gaga professor.
* Open to students in training and professionals
1 masterclass : CHF 25 2 masterclasses : CHF 4O 3 masterclasses : CHF 5O Pass unlimited masterclasses : CHF 6O Pass masterclasses + shows Pass 1 show + 1 masterclass : CHF 4O Pass 2 shows + unlimited masterclasses : CHF 80
Dance Area and the Bâtiment des Forces Motrices are located a few steps from each other and a 15-minute walk from Cornavin train station (or 5 minutes by public transport).
@ Bâtiment des Forces Motrices
Place des Volontaires 2 | Geneva
BALLET PRELJOCAJ JUNIOR
Angelin Preljocaj Noces
ENGLISH NATIONAL BALLET SCHOOL
Professional Trainee Programme
Juan Eymar Holberg Suite
VERVE
Sita Ostheimer The Unbearable
AREA JEUNE BALLET
Kristian Lever Now
JEUNE BALLET DU CNSMD LYON
(LA) Horde et Céline Signoret Avant les gens mouraient
VERVE
Akram Khan Vertical Road
ENGLISH NATIONAL BALLET SCHOOL Professional Trainee Program Mauro de Candia Velvet
AREA JEUNE BALLET
Blenard Azizaj Walls
FULL PRICE
Category A 1 evening: CHF 5O 2 evenings: CHF 85 Category B 1 evening: CHF 35 2 evenings: CHF 6O
REDUCED PRICE *
Category A 1 evening: CHF 4O 2 evenings: CHF 7O Category B 1 evening: CHF 25 2 evenings: CHF 45
* Children -12 years old, students, AVS, AI, unemployed
CARRÉ D'OR
Foundation support 1 show : CHF 7O 2 shows : CHF 12O
An immense thank you to our supporters